Burgers for Dinner Earns me Dividends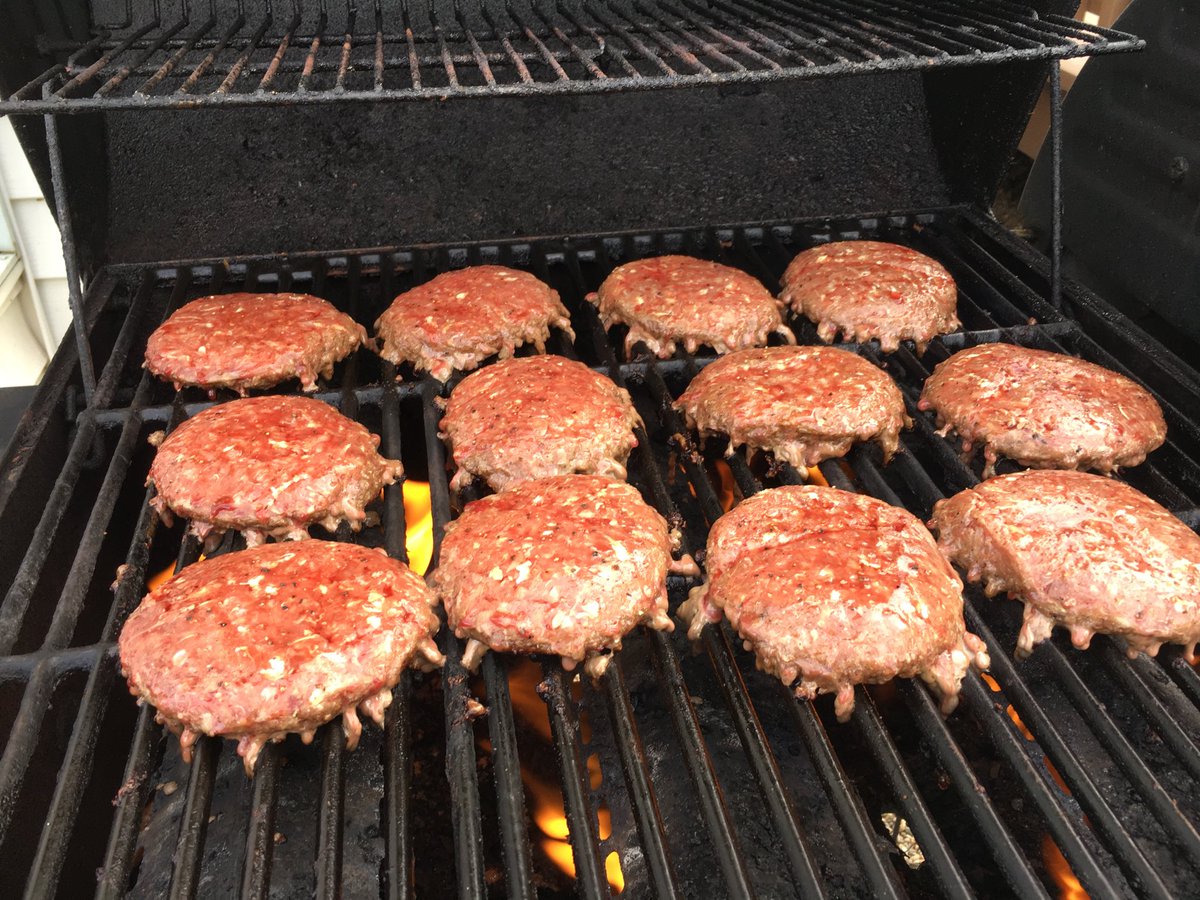 Mmm delicious!
I posted earlier on my Twitter (
@DividendFamilyG
) account a picture of some burgers I was grilling for the family. It cost me $12 for 12 Angus burgers. These were a whopping 1/3 pound each and did not shrink down when I cooked them. To top them off I put not one but 2 slices of American cheese on them. I do love McDonald's (food and stock) but there price for a quarter pounder with cheese is way more than the dollar I spent. To top it off I played with my kids on our swing set while they were cooking. Couldn't ask for a better evening.
Why am I talking about burgers? Well it also got me thinking about the cost of eating out. I know there are some guys at work that eat out lunch every day. Mind you this is lunch and not dinner. It may be a little cheaper than dinner but a high end burger place will easily cost you $12 bucks for the burger (with cheese), fries and a drink.
I eat out maybe once a week so my savings compared to the other guys is (12*5)-12=$48 dollars. That $48 dollars saved every week will total 48*52=$2,496 dollars in potential savings a year for those that eat out.
If you were to put that money to work in a company like IBM the dividends from this dividend contender (20 years of paying out increasing dividends) would reward you. The reward would be $2496/144=~17 shares or $265.2/year of income from dividends.
IBM took a drop this week and is looking pretty appealing. I like the new model they are driving towards and the fact they have reinvented themselves over the past 100 years as a company. If you can last that long you are a survivor. The 3.61% yield (and other statistics) is attractive as well and your 17 shares reinvested would compound and reward you further.
What do you think about IBM?
Have a good day everyone!
Dividend Family Guy